Like this article?
Get two free guides:
Replacement Window Report &
Home Efficiency Report
Join a community!

Learn how to move the
home comfort needle!


Save Energy
Effective Tips
From a Certified Pro
Energy Auditor
Eric Gans
Certified Energy Auditor

Residential Comfort & Energy Efficiency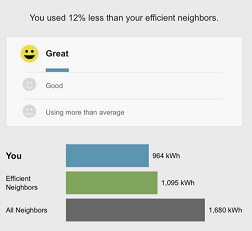 An internet search for ways to save energy at home usually results in good tips to save small amounts of energy, but they will likely not move the needle.
For example, washing clothes in cold water and turning off ceiling fans in rooms where you are not spending time frequently are great points of advice, but if you want home energy saving results, try these five easy projects you can easily do yourself.
1. Seal Recessed Light Fixtures
The first thing you can do to save energy at home and reduce drafts is seal up you recessed lights in ceilings that are below the attic. These common fixtures are secret gateways to the attic which means energy loss and comfort challenges. Most older recessed lights have ventilation holes so that heat from the bulb can escape. Energy customers with recessed lights typically have some of the biggest bills and comfort complaints.
Check out this photo I took of a group of recessed lights from the attic.
I turned off the flash and my headlamp.
A recessed light as seen from inside of the house.
You can seal your recessed lights from the inside with an LED recessed light kit.

2. Seal Attic Floor Cracks, Holes and Gaps
Similar to the recessed light problem, there are other holes and cracks in the attic floor that will lead to the communication of air between the inside of the home and the attic, or outside. Foam sealant can be purchased at the hardware store and it can be applied to the tops of walls, around light fixtures and to seal up holes drilled for electrical wires. All of these voids contribute to a high bill and uncomfortable living space.
Wires run through the walls to hook up to electrical outlets and switches
creating pathways for air to connect between the inside and outside (attic).
A properly sealed top of the wall looking down at the attic floor.

3. Seal Accessible Leaky HVAC Ducts
Saving energy at home can be achieved when you put resources in the right place. According to the EPA and other studies, the HVAC ducts in your home can be leaky enough to account for up to as much as 30% of a household's total energy loss. Sealing ducts is not something that needs to be done by a contractor. This is a "weekend warrior" type of project that requires a little patience, a few materials and a little know how. Sealing ducts near the air handler will also help you the most and those are usually the places that are most accessible.
Disconnected ducts are big energy wasters!
One way to fix leaky ducts is to use two-part spray foam.
Sealing ducts with mastic is another option to save energy at home

4. Seal and Insulate the Attic Hatch
If you want to save energy at home and improve comfort, be sure to think about all of the places that you have access to an attic around your house. It is important to treat all of them. Typically, the attic access points around a house are made from 1/4" plywood or drywall. This is no way to separate the inside of your home from the attic (outside). A few pieces of insulation and a 10' piece of weatherstripping can go a long way!
Thermography of the hatch in this home shows that the are is problematic.
5. Install a Chimney Balloon
If you have a fireplace, then you have another great way to save energy at home. Most people keep the damper closed when the fireplace is not in use, but usually it is made of metal. Chances are there is nothing stoping the flow of air through the chimney damper flap and out. Using a very simple blow up type device can really help to move the needle and decrease energy usage and improve comfort.
A great way to save energy at home and improve comfort is to seal the chimney with an attic balloon.
The attic ballon has a stem that can easily be accessed to blow up the device and create a nice seal in the chimney.
Conclusion
There certainly are ways to save energy at home without having to lift a finger, but if you really want to see a decrease in your energy bill and an increase in your comfort level than you will have to put a little thought and effort into getting a few things done.

________________
Written by Eric Gans
I have over 1000 energy audits under my belt in Maryland. I like to take my personal experiences with each of my audit customers and try to get the things that concern them out into the world so others can make good home improvement decisions - in the right order - according to their needs.

Did these ideas help you save energy at home? We want to know if you tried any of our solutions and how they worked out for you in the comments below!