Like this article?
Get two free guides:
Replacement Window Report &
Home Efficiency Report
Join a community!

Learn how to move the
home comfort needle!


Save Energy
Effective Tips
From a Certified Pro
Energy Auditor
Eric Gans
Certified Energy Auditor

Residential Comfort & Energy Efficiency
Thursday, September 09 2021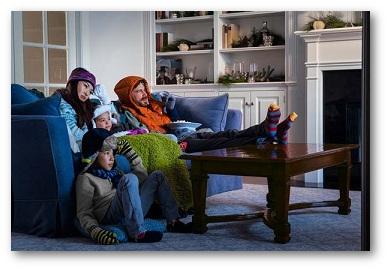 As an energy auditor there is a lot of repetition to what I do. I see the same issues over and over again.
This is great for Maryland BGE and Pepco customers that need help finding ways to improve comfort around their home.
Here are five things you can do around a home that will make it more cozy in the winter.
1. Seal Recessed Light Fixtures
The first thing you can do to save energy at home and reduce drafts is seal up you recessed lights in ceilings that are below the attic. These common fixtures are secret gateways to the attic and there is no doubt your warm, conditioned air is sneaking right out.
Most older recessed lights have ventilation holes so that heat from the old incandescent bulbs can escape.
Pepco and BGE customers with recessed lights typically have some of the biggest bills and comfort complaints.
The photo above is taken from inside an attic. The flash on the camera was turned off to demonstrate the ability in some cases to actually see to the living space below. This is why all recessed lights must be covered and sealed at the attic floor to reduct drafts and energy loss.
A recessed light as seen from inside of the house.

Watch how leaky these recessed lights are during a whole house pressure test.
How Should it Look?
It is always best to seal recessed lights from the attic. Covering the fixure and sealing the cover at the base is key. Now the air barrier is restored and the home will be less drafty.

When sealing recessed lights from the attic is not possible, you can seal your recessed lights from the inside with an LED recessed light kit.

2. Seal Attic Floor Cracks, Holes and Gaps
Similar to the recessed light problem, there are other holes and cracks in the attic floor that will lead to the communication of air between the inside of the home and the attic, or outside.
Take your light switch on the wall as an example.
Wires run through the walls to hook up to electrical outlets and switches creating pathways for air to connect between the inside and outside (attic).
Foam sealant can be purchased at the hardware store and it can be applied to the tops of walls, around light fixtures and to seal up holes drilled for electrical wires. All of these voids contribute to a high bill and uncomfortable living space.
Watch how we do this!
3. Seal Accessible Leaky HVAC Ducts
Improving home comfort can be achieved when you put resources in the right place.
According to the EPA and other studies, the HVAC ducts in your home can be leaky enough to account for up to as much as 30% of a household's total energy loss.
Sealing ducts is not something that needs to be done by a contractor.
This is a "weekend warrior" type of project that requires a little patience, a few materials and a little know how. Sealing ducts near the air handler will also help you the most and those are usually the places that are most accessible.
Disconnected ducts are big energy wasters!
One way to fix leaky ducts is to use two-part spray foam.
Sealing ducts with mastic is another option to improve your home comfort.

4. Seal and Insulate the Attic Hatch
If you want to save energy at home and improve comfort, be sure to think about all of the places that you have access to an attic around your house. It is important to treat all of them.
Typically, the attic access points around a house are made from 1/4" plywood or drywall. This is no way to separate the inside of your home from the attic (outside). A few pieces of insulation and a 10' piece of weatherstripping can go a long way!
Thermography of the hatch in this home shows that the area is problematic.
Watch how a push up attic hatch gets treated.
5. Install a Chimney Balloon
If you have a fireplace, then you have another great way to improve your home comfort.
Most people keep the damper closed when the fireplace is not in use, but usually it is made of metal. Chances are there is nothing stopping the flow of air through the chimney damper flap and out. Using a very simple blow up type device can really help to move the needle and decrease energy usage and improve comfort.
A great way to save energy at home and improve comfort is to seal the chimney with an attic balloon.
The attic ballon has a stem that can easily be accessed to blow up the device and create a nice seal in the chimney.
Conclusion
Looking for these five things around your home and resolving one or two of them can go a long way towards better comfort and having a lower energy bill.

________________
Written by Eric Gans
I have over 1000 energy audits under my belt in Maryland. I like to take my personal experiences with each of my audit customers and try to get the things that concern them out into the world so others can make good home improvement decisions - in the right order - according to their needs.

Did these ideas help you save energy at home? We want to know if you tried any of our solutions and how they worked out for you in the comments below!
Sunday, September 05 2021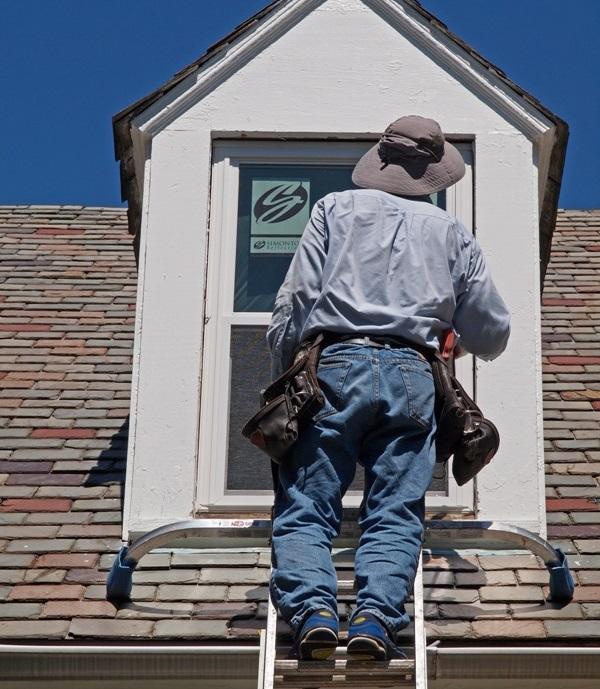 Did you know that when you participate in a Home Performance with ENERGY STAR® project that the results are actually measurable?
Learn how getting an energy audit through the program uses a special air leakage test to determine where your home leaks the most!
Is there any other home improvement project that when it is all said and done you can actually test and get immediate, unbiased results?
I can't think of any!
Maryland Replacement Windows
Let's take Maryland replacement windows as an example.
Often times windows are replaced around a Maryland home to improve comfort and reduce drafts. But, results are typically subjective and more times than not there is a walk away feeling for both the homeowner and contractor that the windows did not really perform, but there is not much anyone can do at that point.
What is Home Performance?
Home performance work on the other hand is principled in science, proven by testing and solved by targeting the right areas of the home that leak the most.
ANALOGY: If a jet is not able to take off from the runway, do you want the airline company mechanic to just fix a perceived issue and give it a whirl, or would you rather the technician employ diagnostic tools, real time onboard computer information and proper calculations to get the plane back in the air?
Of course we all want the more informed approach to ensure our safe return to flight. The same should be said for solving complex home comfort issues.
So how does this work in home performance you ask? How can we be sure to target the right connections to the outside in a home so that we can get the results we want?

The blower door test!


The blower door test is an air leakage test - for your whole home, not just a door.
A great benefit of a blower door test is that the homeowner and the contractor can walk around together and physically inspect the house while the test is running to discover the leakage points in a physical sense - rather than in a hypothetical sense.
Participation in the air leakage test can have a profound effect. Seeing air flowing through areas of the house that you would not have ever thought can empower you to make good replacement window choices in Maryland.

Watch the blower door test reveal how leaky this light fixture happens to be...
How We Reduced this Home's Air Leakage by 30% - Not a Single Window Was Replaced
One great example of a home that made huge gains in comfort, reduced drafts and overall energy usage was a home in which not a single window was replaced. The results from the air leakage test were huge and the customer noticed a difference the first day.
Here are the blower door results as seen on the gauge used to measure the home's air leakage. Notice the number on the right from 4318 cubic feet per minute down to 3049 cubic feet per minute.
The results show a roughly 30% reduction in the leakage of this home.
This means that actual holes in the home's shell were proper sealed and the results have been measured through diagnostic testing.
So, what did we do to treat this house and make huge gains on reducing air leakage you ask?
Next Steps

Considering Maryland Replacement Windows?
Not sure if windows will solve your problem?
Get a home energy audit with blower door test & get questions answered such as:
What areas should I seal to reduce drafts?
Why are my new windows feeling drafty?
How much insulation do I need in my attic?
How do I properly vent my crawl space?
Should I remove old insulation from my attic?
What is the best way to seal my crawl space?
Is spray foam insulation the best solution for my home?
Should I insulate the walls in my home?

For only $100 through the Home Performance with ENERGY STAR Program - I am qualified to get all of the answers for you!