Residential Energy Efficiency Blog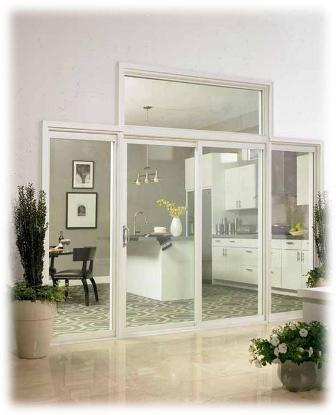 Key Purchasing Factors Should Be
Energy Efficiency – cost savings, reduction of heat loss
Price – affordability, something that fits your budget
Style – find the windows that will work best with your home
Security – felling safe at home
Durability – won't rot, deteriorate or crack
Maintenance – easy for anyone to maintain and clean
Durable Seals – reduces drafts for higher level of comfort
Noise Reduction – lessens the amount of outside noises
Appearance – enhances the beauty of your home – in/out
Easy to Operate – open and close without any hassles
UV Protection – guards against the sun's damaging rays
Ease of Installation – easy, neat and accurate
Planning for Replacement Windows
Step 1 Figure out which windows in your home need to be replaced. Do you want to replace all of them or just certain ones?
Step 2 Determine your budget so you know just how much you have to spend. The number of windows and setting your budget are determining factors as to what style of windows you can purchase.
Step 3 Examine various window types and decide what style would best fit your home. Be sure to find the right windows to suit your needs and that are right for our region.
Step 4 Do research and gather all the information you can. Familiarize yourself with the products and options available to you. This is a great opportunity to write down any questions you want answered.
Step 5 Get in contact with several local replacement window distributors and dealers. Ask questions and receive price quotes.
Step 6 Find out about the warranties and service support. Learn about the company itself and their qualifications. The credibility of the company is important.
Step 7 Based upon window type, price, service and your impressions, select where you would like to make the purchase.

Building Performance Institute

Building Analysts
Envelope Professionals
BGE Approved Energy Contractor
Pepco Approved Energy Contractor
Having your home evaluated by Hometrust is a great way to identify your next home improvement project.
Certifications earned through the Building Performance Institute demonstrate our ability to:
Find air leakage points around your home.
Show you steps to improve energy efficiency.
Use science to guide improvements to comfort.
Educate you how to tighten your building's shell.
Learn about these opportunties before it is too late.
Provide a unique perspective on your home's overall performance.
Determine the root cause of any problems.
Assess current insulation effectiveness.
Measure air flow.
Evaluate windows, doors, siding and roofing.
Put you in complete control of the outcome.