I invite you to explore my YouTube channel, where you'll see first-hand how insulation looks in dark and mysterious attics, crawl spaces, and basements scattered across Maryland. Witness first-hand how we tackle the unique challenges found in these hidden spaces, and gain valuable knowledge on how to conquer your own house.
Like this article?
Get two free guides:
Replacement Window Report &
Home Efficiency Report
Join a community!

Learn how to move the
home comfort needle!


Save Energy
Effective Tips
From a Certified Pro
Energy Auditor
Eric Gans
Certified Energy Auditor

Residential Comfort & Energy Efficiency
Friday, September 04 2020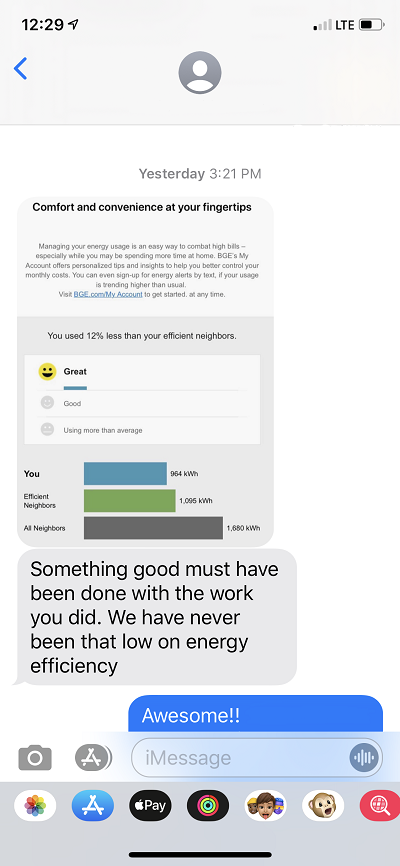 Life comes at you fast. Things change, situations come up, problems need to be solved and every once in a while you get to feel satisfaction.
That is the word that comes to mind when we received this text yesterday (9/3/2020) from a recent summer of 2020 customer.
This is why we are doing what we do!
We want to get results for you!
Start with your energy audit today.