I invite you to explore my YouTube channel, where you'll see first-hand how insulation looks in dark and mysterious attics, crawl spaces, and basements scattered across Maryland. Witness first-hand how we tackle the unique challenges found in these hidden spaces, and gain valuable knowledge on how to conquer your own house.
Like this article?
Get two free guides:
Replacement Window Report &
Home Efficiency Report
Join a community!

Learn how to move the
home comfort needle!


Save Energy
Effective Tips
From a Certified Pro
Energy Auditor
Eric Gans
Certified Energy Auditor

Residential Comfort & Energy Efficiency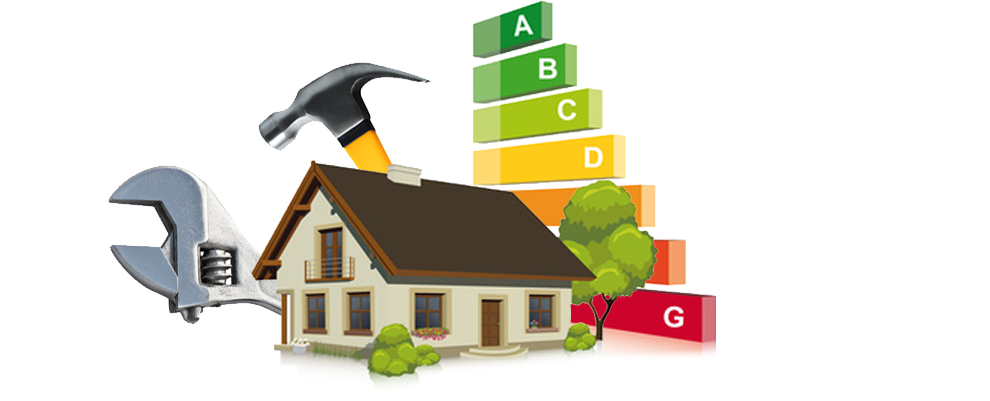 If you are always asking yourself, your spouse, your brother, a friend or just about anyone that will listen...
Why is my energy bill so high all of the time?
Then read this short article for key insights and actionable ways to fix your issue.

Three Dimensional Thinking
First, to make a house energy efficient you've got to tighten your building's shell and usually the first thing that comes to mind for most people is windows and doors.
But, residential energy consultants know there are many other places that need attention due to physics and pressure inside your home, especially at the top and the bottom.
Have you ever noticed at one time or another that a door inside your house is particularly hard to open or that suddenly it slammed shut when otherwise on any other day, it would simply close behind you?
The takeaway is that there are pressure dynamics going on inside your home and sometimes it is noticeable and other times you have no idea.
So, don't overlook this when asking yourself about your energy bill and use this article to begin the "hunt" for the places that can easily be fixed. Once discovered, you will have more control over your comfort and the energy bill.
One great cost-effective example that the majority of homes have is some type of attic access panel. In most cases, these areas are not insulated or sealed properly and they will greatly reduce the overall R-value of the rest of your insulation.
Click to watch treatment to the hatch for ideas about how you can do it at home.

Getting Control of Your Home's "Breathing"
How many times have you heard somebody say "a house needs to breathe"?
The "breathing" is the start of your problem. Yes, we want our homes to "breathe", but we must consider uncontrolled breathing compared to controlled breathing.
Uncontrolled air leakage occurs when air moves through gaps or openings in walls, floors, ceilings, duct work, doors or windows to the outside and is often a major source of energy loss in homes.
Another way to look at this is by considering how we behave on cold winter days. Most people jump out of their skin when they realize a window was left open and most people will close it right away.
Consider this:
What if all of the holes and gaps around your house are equivalent to three open windows?
What if you could seal enough of those areas to close two of them?
This would mean that you have a lot less energy loss and you can still breath!
In today's technologically advanced world, it is not difficult to figure out how much air a house exchanges with the outside on an hourly basis with just a few measurements and blower door test so that properly controlled ventilation can be added if a house gets too tight.

Why Air Sealing Your Home is So Important
For every little bit of conditioned air that leaves through the cracks and crevices around a home it gets replaced with outside, unconditioned air.
And, that is very costly!
When reviewing information from an energy audit report, the story becomes much clearer in terms of where we must look to be more efficient and it is not because the lights are on too much. Also of interest, windows and doors account for very little overall leakage when tested.
The green portion of the pie chart is the baseload. Baseload refers to everyday stuff like lights, computers, fridge, etc. the largest load is the refrigerator so if you are already using ENERGY STAR then there might not be too much more room to save. Efficient light bulbs will help too.
Next, look at the red and light purple. Those show the heating and cooling costs.
Consider the most important thing to understand when it comes to making an impact on heating and cooling usage/ costs:
You can put the world's most efficient HVAC system into a leaky house and get zero results.
In other words, don't put the cart before the horse.
Sealing up holes, gaps and cracks around the "shell" of a home is a great way to really move the needle and will make any age HVAC system more efficient and seem like brand new.

Where to Begin Looking for Opportunities
The pressure inside a home is greatest at the top of the building and the bottom of the building so looking in those two places will yield the lowest hanging fruit.
1. Seal Recessed Light Fixtures
The first thing you can do to save energy at home and reduce drafts is seal up you recessed lights in ceilings that are below the attic. These common fixtures are secret gateways to the attic which means energy loss and comfort challenges.
Most older recessed lights have ventilation holes so that heat from the bulb can escape. Energy customers with recessed lights typically have some of the biggest bills and comfort complaints.
Check out this photo I took of a group of recessed lights from the attic.
I turned off the flash and my headlamp.
A recessed light as seen from inside of the house.
You can seal your recessed lights from the inside with an LED recessed light kit.

2. Seal Attic Floor Cracks, Holes and Gaps
Similar to the recessed light problem, there are other holes and cracks in the attic floor that will lead to the communication of air between the inside of the home and the attic, or outside. Foam sealant can be purchased at the hardware store and it can be applied to the tops of walls, around light fixtures and to seal up holes drilled for electrical wires. All of these voids contribute to a high bill and uncomfortable living space.
Wires run through the walls to hook up to electrical outlets and switches
creating pathways for air to connect between the inside and outside (attic).
A properly sealed top of the wall looking down at the attic floor.

3. Seal Accessible Leaky HVAC Ducts
Saving energy at home can be achieved when you put resources in the right place. According to the EPA and other studies, the HVAC ducts in your home can be leaky enough to account for up to as much as 30% of a household's total energy loss. Sealing ducts is not something that needs to be done by a contractor. This is a "weekend warrior" type of project that requires a little patience, a few materials and a little know how. Sealing ducts near the air handler will also help you the most and those are usually the places that are most accessible.
Disconnected ducts are big energy wasters!
One way to fix leaky ducts is to use two-part spray foam.
Sealing ducts with mastic is another option to save energy at home

4. Seal and Insulate the Basement Rim and Band Joist
If you want to save energy at home and improve comfort, be sure to think about the unfinished areas of your basement, particularly at the top of the foundation walls.
Watch this to Learn How to Seal a Basement Rim Joist
5. Install a Chimney Balloon
If you have a fireplace, then you have another great way to save energy at home. Most people keep the damper closed when the fireplace is not in use, but usually it is made of metal. Chances are there is nothing stoping the flow of air through the chimney damper flap and out. Using a very simple blow up type device can really help to move the needle and decrease energy usage and improve comfort.
A great way to save energy at home and improve comfort is to seal the chimney with an attic balloon.
The attic ballon has a stem that can easily be accessed to blow up the device and create a nice seal in the chimney.
Conclusion
High energy bills also typically mean uncomfortable homes. The two go hand in hand. So, if you follow these tips or decide to get an audit done and take advantage of incentives to get the work done, you are not only lessening your carbon footprint, but you will also be more cozy and comfortable as well.
________________
Written by Eric Gans
I have over 1000 energy audits under my belt in Maryland. I like to take my personal experiences with each of my audit customers and try to get the things that concern them out into the world so others can make good home improvement decisions - in the right order - according to their needs.

Did these ideas help you save energy at home? We want to know if you tried any of our solutions and how they worked out for you in the comments below!