I invite you to explore my YouTube channel, where you'll see first-hand how insulation looks in dark and mysterious attics, crawl spaces, and basements scattered across Maryland. Witness first-hand how we tackle the unique challenges found in these hidden spaces, and gain valuable knowledge on how to conquer your own house.
Like this article?
Get two free guides:
Replacement Window Report &
Home Efficiency Report
Join a community!

Learn how to move the
home comfort needle!


Save Energy
Effective Tips
From a Certified Pro
Energy Auditor
Eric Gans
Certified Energy Auditor

Residential Comfort & Energy Efficiency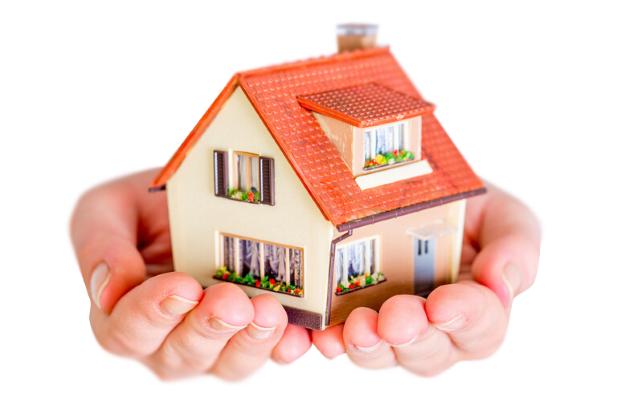 Written by Eric Gans

I have completed over 2000 home energy audits in Maryland.
---
If you just bought a home - congrats!
Chances are very high that you got a home inspection during the process and it has a list of things you need to do to keep it up to "code".
But, I am willing to bet that the list is missing many important things that can make your home super cozy and more energy efficient.
In fact, the false sense of security that most get from a good home inspection report can lead to years of spending money on wasted energy.
And all you get for all that extra spending is less overall comfort.
Talk about a LOSE/ LOSE situation...
Here are 5 reasons to get a $100 BGE or Pepco energy audit if you just purchased your home.
1. Turn it to a WIN/WIN!
Making an early comittment to the Home Performance with ENERGY STAR® program can often times lead to a project that pays for itself!
This table was taken from a recent Pepco energy audit report. The program for BGE and Pepco is virtually the same.

The family had been living in the home for twenty years at the time of the energy audit (since 2001).
They decided to get the work done and the cost of their air sealing and insulation project was $1538.64 after Pepco incentives were applied.
Annual projected savings are modeled at $197 per year making it an 8 year payback in energy savings (with added comfort as an extra benefit!).
This scenario makes it clear that getting a comprehensive energy audit as soon as possible can really save you money.
For twenty years this family was allowing roughly $158 of energy to escape their home unchecked.
Total losses at the end of twenty years: roughly $3170.00!
And, you can't even put a price tag on the better comfort they missed out on!
2. Find, Correct and Seal Connections to the Outside
Most houses have connections to the outside that are obvious and there are some that are not so obvious. These "pathways" are also reasons for high humidity in a home and unwanted pests.
An energy audit, unlike a home inspection, will test your new home's "shell" using a blower door test or pressure test. With the use of a large industrial fan, we can detect the leakage in a house and seal problem areas up so the house is less humid in summer and drafty in winter making it much more efficient. And, since bugs take the same pathways air takes, you will experience less pests as well.
Moisture problems in a house can take many forms. Most home inspectors will not be able to detect potential problems with poorly sealed or incorrectly insulated ducts which can sweat and cause drywall or hidden mold issues. An energy audit will evaluate all of these possibilities so you can get a handle on things early on.
Most homeowners, old and new, are surprised to learn during an energy audit that their home's exhaust fans are not functioning properly. I find that most times they vent directly into the attic area which can increase the chance for moisture issues throughout the home.
It is really hard to assess the fan with no tools. Exhaust fans around moisture sources that do not function properly will lead to higher overall indoor humidity levels.
A properly vented and working exhaust fan goes a long way towards sustainability. Your ceiling will not peel or turn colors if the moisture is properly exhausted.

3. Get the Real Info You Need About Your Insulation

This brand new home is short on insulation (R32) and passed inspections. In Maryland it is recommended that flat attics are insulated to R49.
The point here is simple. Most home inspectors see the pink stuff in the places they know it is supposed to go and they check the "yes" box on the form and move on to the next task.
But, old insulation techniques were not the best and all insulation projects require attention to detail. For example, if insulation is not in perfect contact with the surface of the wall or ceiling then it is not working nearly as effectively. This detail is not a requirement in a home inspection report.
Getting an energy audit in the beginning of owning a home is a good idea so that you can get a firm grasp on your insulation early. You will be able to rest easy as the seasons change and life is coming at you. The energy audit reports give you a clear snapshot of where your insulation stands now.
Are you well insulated? Moderately insulated? Poorly insulated? Eliminate stress - know for sure.
You don't have to get any work done right away, but you can make educated decisions about which areas need attention first. It is good to know exactly what is going on in those out of sight - out of mind areas of your home like the attic and crawl space.

4. Unbiased Feedback About Your Newly Inherited HVAC System
If you have read any of my articles there is one thing I say over and over...
You cannot put a new HVAC system into a leaky house and expect better results.
Air will continue to take the same pathways whether the system is top of the line and new or if it is twenty five years old.

Just because it looks terrible does not mean it needs to be replaced.

Getting an energy audit after buying a new home can really help you to prioritize projects. An energy audit will help you see your house as a sum of all of its parts and it will help teach you how they all must work together in order to give you back the least costly maximized amount of healthy comfort.
You will know exactly where you stand. Has there been any work done to the areas that need it in the past? How old is the HVAC? What size is the HVAC and is it appropriate for the volume of the house? What shape are the ducts in? Which opportunities for improvements exist and which will give you a maximized return on your investment?
There is no doubt the HVAC system in a house deserves special treatment, but don't make the mistake of rushing to buy a new system to improve any aspect of comfort inside the home unless certain other measures have been taken first.
5. Get an Early Check on Your Indoor Air Quality
Indoor air quality is commonly misunderstood as a number calculated in particles. Instead, it refers to getting fresh air into a home.
A BGE or Pepco energy audit is a great way to determine what your indoor air quality "score" is and how to fix any deficits that may exist. A great way to figure out indoor air quality is to consider a common misconception.
A very good carpenter that works around houses every day once said to me during a discussion about air sealing a house:
"Don't you need to let the house breathe?"
This comment has a direct tie to indoor air quality. The answer is, YES, of course. But, what we need to discuss is the difference between uncontrolled and controlled "breathing".
With the use of sophisticated modeling software, data collected during the audit will calculate the required air changes per hour for each individual home that is inspected. The assessment looks to tighten a building's shell, therefore calculations are made as the house stands now and projections are calculated if the house is tightened.
The great thing about the BGE energy audit is that you can find out your indoor air quality status now without getting any additional work done. Some houses are too tight before any measures are taken and the occupants are happy to know there is a deficit and how to remedy the issue. An energy audit consistently delivers the options for solutions which gives the homeowner complete control.

---


Next Steps
Get a home energy audit & get questions answered such as:
Should I use blown-in insulation or rolled insulation?
How much insulation do I need in my attic?
How do I properly vent my crawl space?
Should I remove old insulation from my attic?
What is the best way to seal my crawl space?
Is spray foam insulation the best solution for my home?
Why are my new windows feeling drafty?
Should I insulate the walls in my home?
What areas should I seal to reduce drafts?

Through BGE Here

Through Pepco Here

For only $100 through the Home Performance with ENERGY STAR Program - I am qualified to get all of the answers for you!