I invite you to explore my YouTube channel, where you'll see first-hand how insulation looks in dark and mysterious attics, crawl spaces, and basements scattered across Maryland. Witness first-hand how we tackle the unique challenges found in these hidden spaces, and gain valuable knowledge on how to conquer your own house.
Like this article?
Get two free guides:
Replacement Window Report &
Home Efficiency Report
Join a community!

Learn how to move the
home comfort needle!


Save Energy
Effective Tips
From a Certified Pro
Energy Auditor
Eric Gans
Certified Energy Auditor

Residential Comfort & Energy Efficiency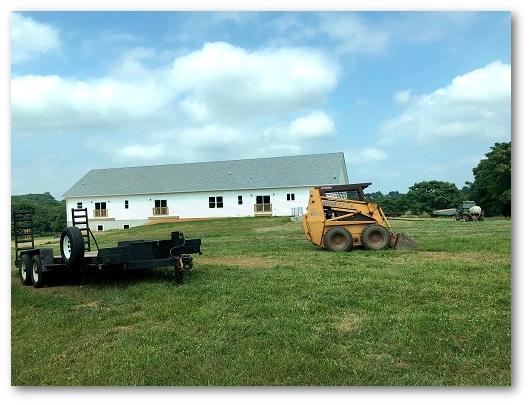 IECC Energy Code Testing - Blower Door Test
This beautiful new construction house that was completed in summer 2020 located in New Windsor, MD went through one of it's final steps to pass the energy code in the state of Maryland.
The blower door test, or air leakage test was performed in accordance with the International Energy Conservation Code (IECC) and Maryland Energy Code Compliance.
The air leakage code requires that a house test at equal to or less than three air changes per hour (3ACH).
The test was conducted using the ASTM E1827 - single point method.
The blower door test was conducted five times and each measurement was recorded and entered into the report.
Each test result yielded an ACH number less than two so the house passed with flying colors.
In Carroll County Maryland and many other counties across the country, it is important to consider the building envelope during each construction phase so that your house is sealed properly and it can also easily pass the test.
Tighter houses use less energy and are more comfortable. In a tighter house you control the home's "breathing" rather than letting your energy dollars escape through the various holes to the outside around a typical residential building's shell.
Watch an explanation of the blower door test during a guest appearance at the Montgomery County Energy Connection video shoot.
---


General Guide to Air Sealing a Home
The blower door test will reveal whether these measures were properly taken during the construction of the home.
1. Air barrier and thermal barrier.
A continuous air barrier/pressure boundary must be installed in the building envelope.

Exterior thermal envelope contains a continuous air barrier.

Breaks or seams/joints in the air barrier must be sealed.

Air-permeable insulation (fiberglass batts) should not be used as sealing material.
2. Ceiling/attic
The air barrier/pressure boundary in any dropped ceiling/bulkhead/soffit should be aligned

with the insulation and any gaps need to be sealed.

Access opening, drop down stairs or knee wall doors to unconditioned space should be sealed.
3. Walls
Corners and headers should be insulated and the junction of the foundation and sill plate must be sealed.

The junction at the top plate and top of exterior walls should be sealed.

Wall insulation should be in continuous alignment/contact with the air barrier

Kneewalls should be sealed.
4. Windows, skylight and doors
The space between window and door jambs and framing as well as skylights and framing should be properly sealed.
5. Rim Joists
Rim joists should be air sealed (air barrier) and insulated.

Floors (above garage/cantilever)
6. Insulation must be installed and affixed to the underside of the subfloor plywood.
The air barrier must be installed at any exposed edge of the insulation.
7. Crawl Space Walls
Encapsulation is recommended including installing vapor barrier at the floor, sealing and insulating the walls and disconnecting the space from the outside.
8. Shafts, penetrations
Utility penetrations,

Shafts for ducts

Conduits for wiring

Flue chases that open to the outside or unconditioned space should be sealed.
9. Narrow Cavities
The proper insulation solution should be used to block and seal any irregular voids.
10. Garage Separation
Air sealing should be done between the garage and conditioned spaces.
11. Recessed Lighting
Recessed light fixtures installed in the thermal/pressure boundary should be air tight, IC rated and sealed to the drywall.
12. Plumbing and wiring
Batt insulation should be cut neatly to conform to any wiring and plumbing located in exterior walls.
13. Shower/tub on exterior wall
Outside walls connected to showers and tubs shall be insulated and the air barrier installed separating them from the shower and tub.
14. Electrical/phone box on exterior walls
The air barrier must be installed behind electrical and communication panels/boxes or air sealed boxes should be installed.
15. HVAC duct measures
HVAC register boots that go through the thermal boundary shall be sealed to the sub floor or drywall to eliminate leakage/waste.

All ducts outside of the envelope shall be sealed and insulated to a minimum of R8.
16. Fireplace
An air barrier should be installed on fireplace walls and the doors on a fireplace should be gasketed.
---

Watch the Blower Door Get Set up in 2.5 Minutes
---