I invite you to explore my YouTube channel, where you'll see first-hand how insulation looks in dark and mysterious attics, crawl spaces, and basements scattered across Maryland. Witness first-hand how we tackle the unique challenges found in these hidden spaces, and gain valuable knowledge on how to conquer your own house.
Like this article?
Get two free guides:
Replacement Window Report &
Home Efficiency Report
Join a community!

Learn how to move the
home comfort needle!


Save Energy
Effective Tips
From a Certified Pro
Energy Auditor
Eric Gans
Certified Energy Auditor

Residential Comfort & Energy Efficiency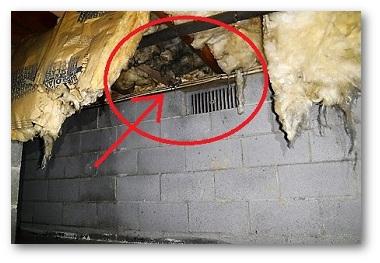 Common Construction Philosophies

Maryland crawl spaces can be a giant source of comfort issues in summer months. Crawl spaces are typically intentionally connected to the outside humid air with vents around the foundation wall. The idea was that installing vents will create ventilation. Unfortunately, due to pressure dynamics that in many ways are related to meteorology pressure highs and lows, the air in the crawl space becomes more humid and damp and issues are compounded with the steady infiltration of stale, humid air. If there are ducts running through a crawl space it is more important to consider what measures can be taken to treat the crawl space. Spending a little money up front on crawl space encapsulation will save much more money in the long run if you consider duct leakage, overworking HVAC equipment and extra infiltration of warm, humid air in summer and cold, dry air in winter.
Check out this before and after crawl space encapsulation project with blocking and sealing open vents.
Crawl Space Encapsulation Maryland - Smart Thinking
In the simplest terms, to encapsulate a crawl space is cutting it off from the outside air. When I was young we had the Weather Channel that was just a table with today's temperature and conditions and it would cycle through each city in the U.S. San Diego, no matter the time of year it seemed, was always 70 degrees and sunny. We want the crawl space to be 70 degrees all year round - without the sun, of course. By doing so, you are bringing the space into the "envelope" of your home. If ducts exist in the crawl space, the ducts don't have to work as hard to service the rooms above.


Overall, the HVAC system is asked to do less as a result of crawl space encapsulation and yet the inhabitants are more comfortable.
Imagine if that was a formula for everything in life. Work less and gain more!