I invite you to explore my YouTube channel, where you'll see first-hand how insulation looks in dark and mysterious attics, crawl spaces, and basements scattered across Maryland. Witness first-hand how we tackle the unique challenges found in these hidden spaces, and gain valuable knowledge on how to conquer your own house.
Like this article?
Get two free guides:
Replacement Window Report &
Home Efficiency Report
Join a community!

Learn how to move the
home comfort needle!


Save Energy
Effective Tips
From a Certified Pro
Energy Auditor
Eric Gans
Certified Energy Auditor

Residential Comfort & Energy Efficiency
Monday, September 28 2020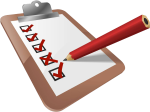 Building science principles are fascinating. When it comes to Maryland residential indoor air quality it all makes very good sense and Maryland homeowners should have basic knowledge of three important things around the house and how they are connected.

Three building science principles every homeowner should know
Air Changes per Hour
Energy Efficiency
Indoor Air Quality
Read on to learn how they all connect to one another...
Air Changes Per Hour (ACH)
Air changes per hour (ACH) can be defined as the amount of times the volume of air inside your home changes with the outside air. It is the house "breathing" in effect. If your house is calculated at 7 ACH then you can expect that on any given day and during any given hour, the inside air will exchange with outside air seven times.
ACH in new construction homes has to be very low (3 or less). New building codes for energy efficiency are making builders install energy efficient measures at the time of construction so that all of the typical leakage points are sealed before walls and ceilings go up which makes those areas very difficult to treat after they are in place (like in preexisting homes).
Energy Efficiency - Controlled vs. Uncontrolled Fresh Air
But, when we tighten up the envelope and don't allow the house to "breathe" as much we have to find solutions to create the right amount of ACH for healthy indoor air quality. The key to this is to make sure the introduction of fresh air into the building is controlled so that less energy is consumed to maintain good indoor air quality (the right amount of fresh air) rather than allowing it to infiltrate uncontrolled causing heating and cooling systems to work much, much harder.
Indoor Air Quality - What is it Actually?
So in considering indoor air quality, it is important to know that measuring indoor air quality is NOT to measure the amount of particles in the air. Indoor air quality is actually making sure that a building has enough fresh air and in a manner that is cost-effective. Good indoor air quality also goes a long way towards sustainability and the longevity of the buildings structural components.
Get Your Score Today - Home Energy Audit - BGE or Pepco
The best way to check your indoor air quality is to get a BGE or Pepco energy audit with Hometrust Remodeling. We are certified to test and calculate your indoor air quality as part of your comprehensive energy audit.
An comprehensive energy audit is a great way to have your home evaluated. Measures can be prescribed in a way that will address indoor air quality as well as energy efficiency and comfort. It is the whole house approach that ensures that you can have the best indoor air quality and a less drafty house at the same time.

________________
Written by Eric Gans
I have over 1000 energy audits under my belt in Maryland. I like to take my personal experiences with each of my audit customers and try to get the things that concern them out into the world so others can make good home improvement decisions - in the right order - according to their needs.

What do you think about the indoor air quality in your house? We want to hear in the comment section below!